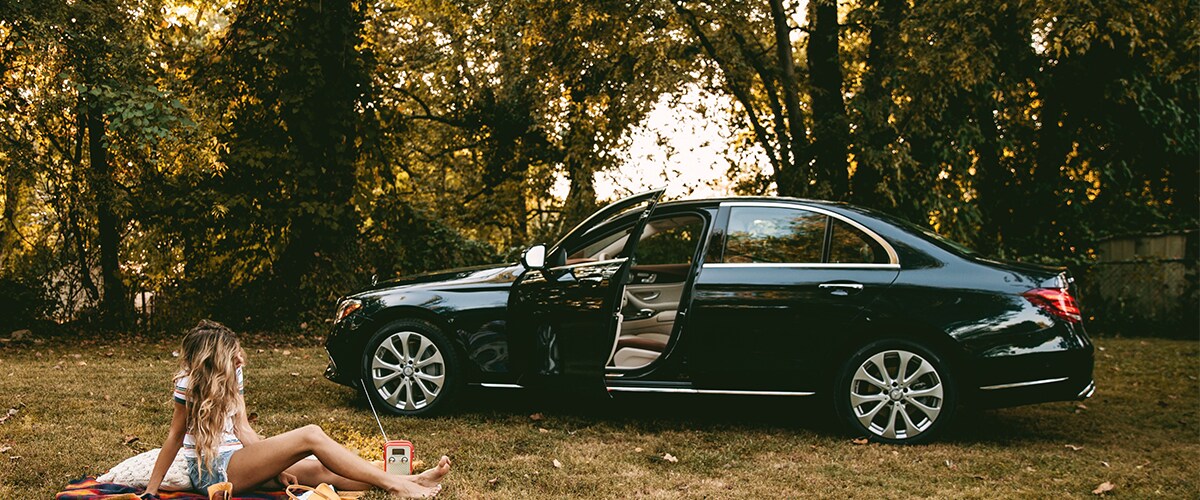 What's the Right Payment Plan for You?
Shopping for a new vehicle can be an exciting adventure, especially when you get to explore the Mercedes-Benz inventory at our Atlanta dealership. When you get to the part of the interaction where you decide on how to pay, you might have a difficult decision to make: choosing between buying or leasing your next vehicle. Both options have their benefits to drivers, and the choice you make largely depends on your preference. Check out the benefits of both down below and choose the plan that fits your lifestyle.
Benefits of Buying Your Next Mercedes-Benz
Buying a new vehicle has been the tried and true method of purchasing a car for a long time. Buying may cost more initially and have larger monthly payments, but it will benefit you to buy for a few of the following reasons.
Owning Your Vehicle: When you purchase a new car for straight cash, you have complete ownership of it. That means you can modify your vehicle to your specific preferences, like adding a spoiler, racing stripes, and even changing the color. You also build equity when you own your vehicle.
Unlimited Mileage: A lease will come with mileage restrictions, which will restrict your ability to drive as often and as far as you want. When you own your car, you don't need to restrict your miles at all.
Easier to Finance Than to Lease: When you lease, you often need to have fantastic credit scores. A car loan may cost more than a lease, but it's typically easier to secure one when you have less than favorable credit.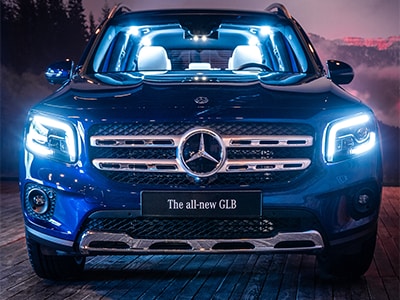 Benefits of Leasing Your Next Mercedes-Benz
A lease is a newer option and allows you a little more freedom with the choices you can make. These can include: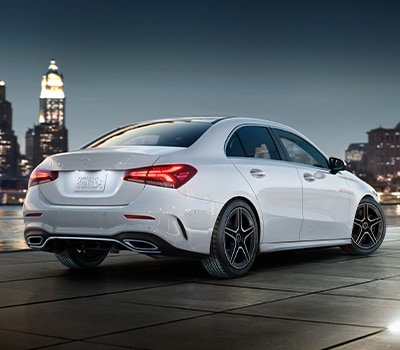 Smaller Down Payment and Lower Monthly Payments: You only pay for a portion of the vehicle when you lease, so you typically need a smaller down payment or none at all. You'll pay less per month, as well, so you can choose more expensive models when leasing.
Lower Total Maintenance Costs: A lease term usually lasts only two to three years, which means it is covered by the manufacturer's warranty. If you need any routine maintenance work, like an oil change, you won't have to pay out of pocket.
Latest Technology and Safety Features: When you lease, you can stay current with top of the line technology and safety features as you upgrade every couple of years. When you buy, you're typically locked in for six to seven years without a convenient option to upgrade.
No matter what you choose, our finance team is happy to help. Swing by today, explore our new Mercedes-Benz inventory, and finance the vehicle in a way that fits your lifestyle.
Contact Us
* Indicates a required field
Hours
Monday

9:00AM-6:00PM

Tuesday

9:00AM-6:00PM

Wednesday

9:00AM-6:00PM

Thursday

9:00AM-6:00PM

Friday

9:00AM-6:00PM

Saturday

9:00AM-6:00PM

Sunday

Closed