Check Back Regularly For Updates on 2023 Dates.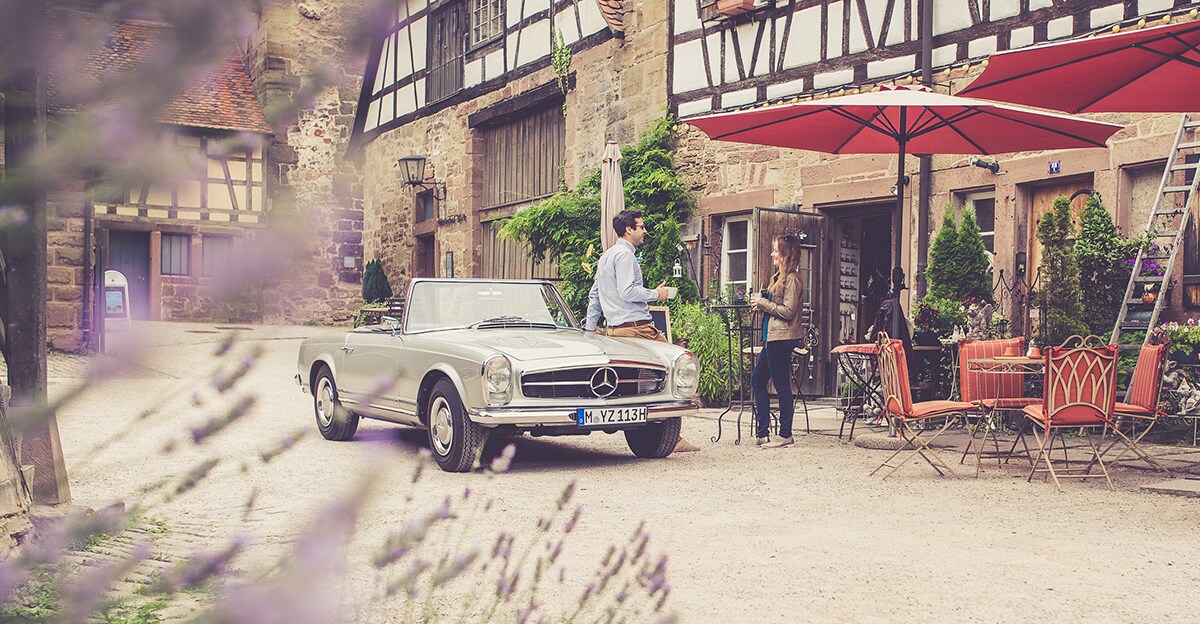 Sit behind the wheel of our legendary Mercedes-Benz SL and take wonderful roads through stunning scenery. With the wind in your face and the delicate wheel in your hands, you'll sense the indescribable flair of bygone times:
•  The myth of the self-drive SL for an authentic driving experience and joie de vivre
•  Relaxed travel in a small group, supervised by a tour guide and service team
•  Pre-arranged routes off the beaten track with insider tips for on the way
•  Extensive roadbook as your guide
•  Carefully selected boutique hotels and restaurants offering culinary delights
Visit the
website
to learn more about upcoming trips, or come into the dealership to talk about the exciting opportunities with Classic Car Europe Travel Program.