Check Back Regularly For Updates on 2020 Dates. Subject to change due to COVD-19.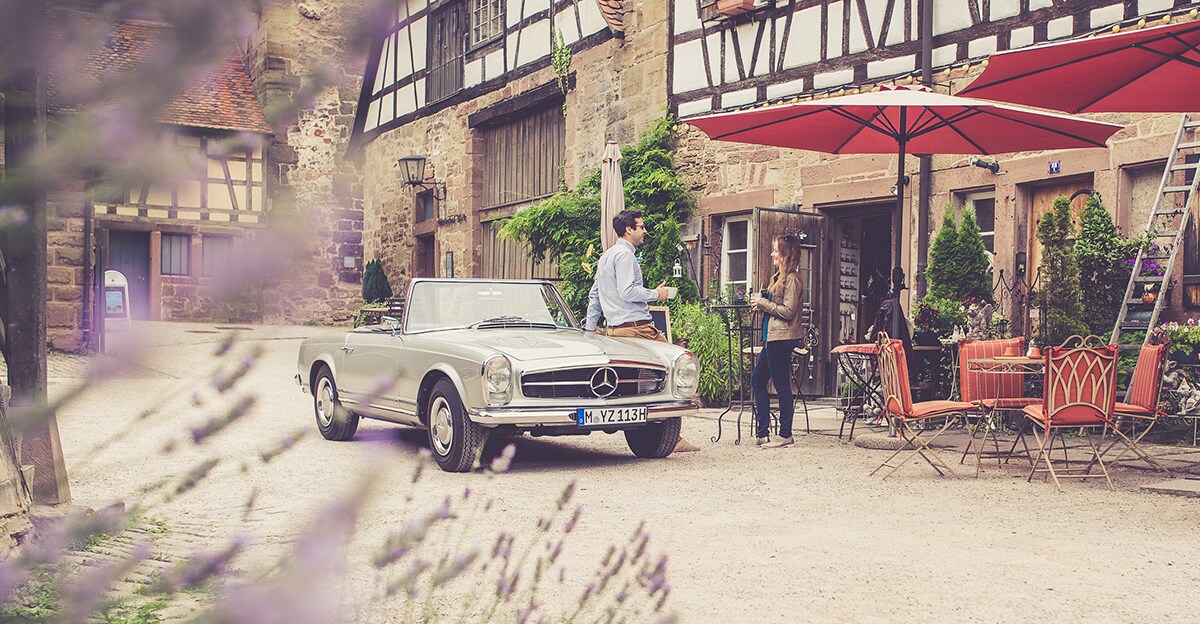 Sit behind the wheel of our legendary Mercedes-Benz SL and take wonderful roads through stunning scenery. With the wind in your face and the delicate wheel in your hands, you'll sense the indescribable flair of bygone times:
•  The myth of the self-drive SL for an authentic driving experience and joie de vivre
•  Relaxed travel in a small group, supervised by a tour guide and service team
•  Pre-arranged routes off the beaten track with insider tips for on the way
•  Extensive roadbook as your guide
•  Carefully selected boutique hotels and restaurants offering culinary delights
Visit the
website
to learn more about upcoming trips, or come into the dealership to talk about the exciting opportunities with Classic Car Europe Travel Program.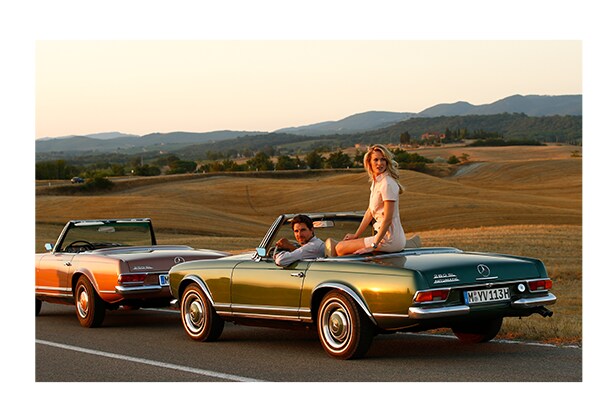 Explore Tuscany in a historic 
Mercedes-Benz

 SL.
Melodious names such as Siena, Pienza, San Gimignano or Montepulciano bring a smile to the face of classic car enthusiasts. With the Tuscan wind blowing in your face and the sound of the cylinders rejoicing in your ears, enjoy a sporty and elegant driving experience behind the wheel of our legendary classic car. You'll attract admiring glances whenever you step out of the
Mercedes-Benz
SL for a stroll.
Wonderful routes through rolling hills and olive groves

Sheer enjoyment: from creamy espressos to delicious gelato

Cultural heritage in Siena and San Gimignano

Stay in stately surroundings, a former noble residence
Dream roads in Provence.
Côte d'Azur's hinterland, stretching from the Rhône basin to the vineyards of Luberon offers the perfect setting for a trip in a historic Mercedes-Benz SL. Impressive Cistercian abbeys surrounded by fields of blossoming lavender, endless cork oak forests, roads boldly carved into the rock dating back to the Napoleonic era, numerous villages in which time seems to be standing still - Provence is as French as it gets.
- Lavender blossom in Gordes
- Flamingos in the Camargue
- Experience Avignon & Arles
- Cork oak forests and limestone cliffs of the Alpilles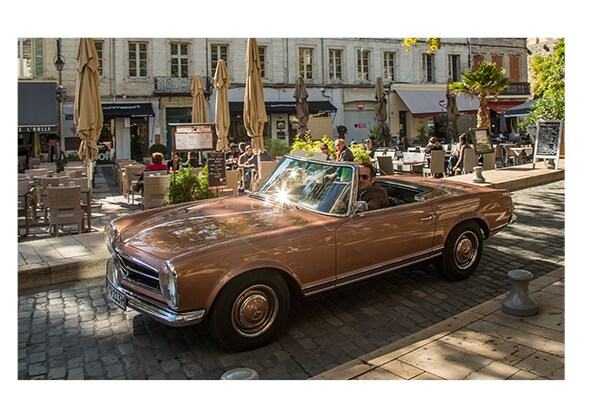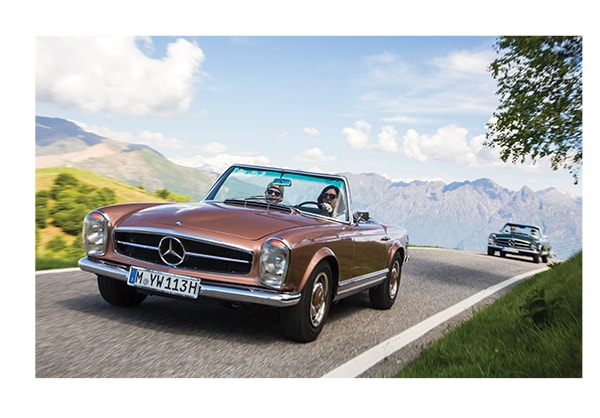 Dreaming on the shores of Lake Maggiore.
Take the wheel of your classic
Mercedes-Benz
SL and discover the incredible diversity of Lake Maggiore - from glamorous, palm-fringed lakeside promenades to wild, pristine mountain valleys - a breathtaking, untouched landscape as if from a picture book, with unique views and a charm that hardly anyone can resist.
Antique mansions, beautiful villas and beautiful gardens

Lonely mountain roads with magnificent views of the lake

Isola Bella - the wonder of the world of Lake Maggiore